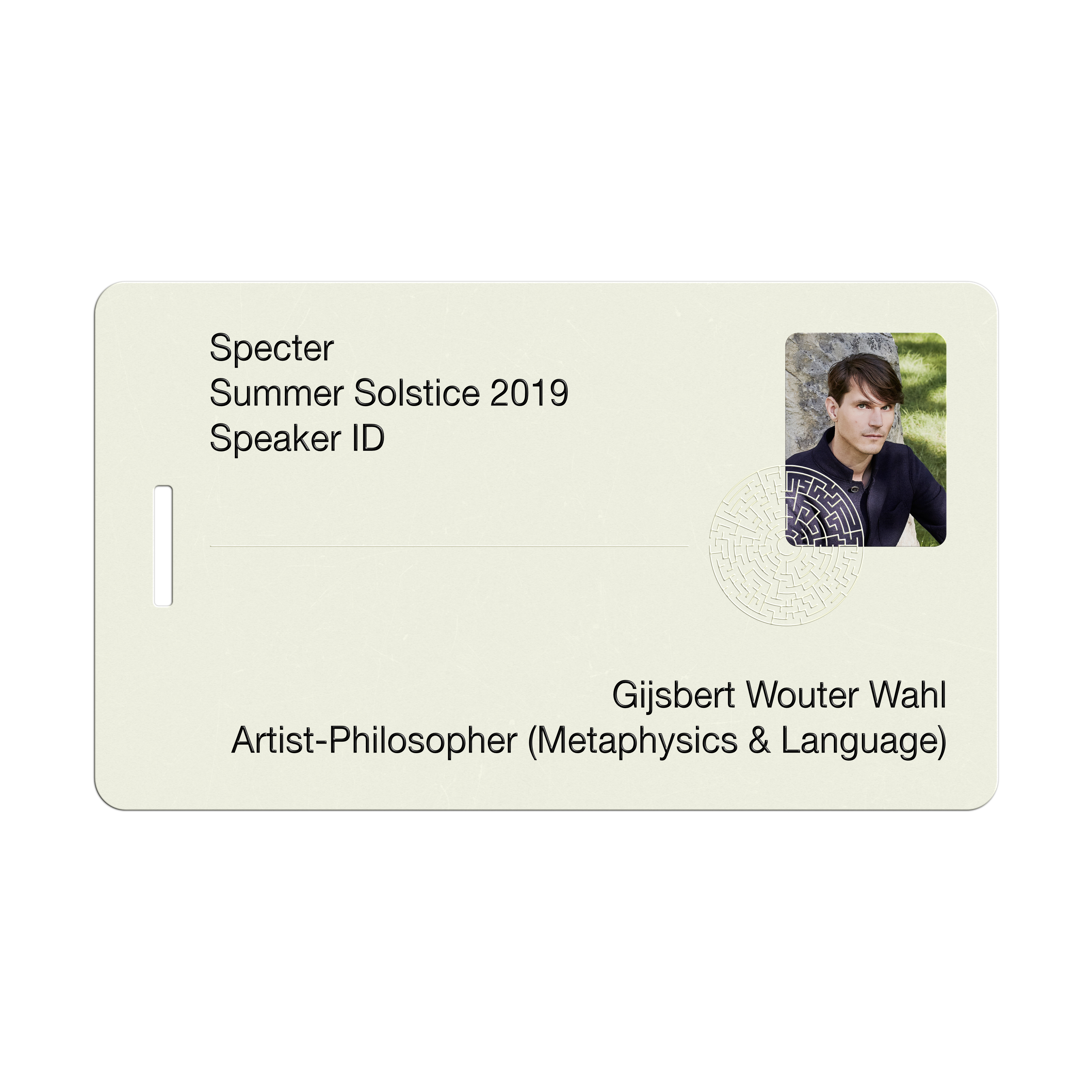 Gijsbert Wouter Wahl is an artist-philosopher. He studied Fine Art at the Royal Academy in the Hague, and Philosophy at the University of Amsterdam, with a main interest in Metaphysics & Philosophy of Language. His work aims to reveal the structure which gave rise to human language, thought and vision. As this structure is not the statistics of its contents, nor its grammar, nor any of the specific things said with it, its shape can only be brought to light by speaking in tongues. Or, alternatively, by turning Plato's Cave inside-out. Gijs Wahl's work is the sensuous manifestation of such an act. Using himself as the medium, it can be expressed in any kind of media.
Gijs is currently working on a book and exhibit about alchemic toddlers, Rumpelstiltskin and the final stages of language.
Gijs is a life path number 7 (Neptune ruled). With his Sun and Mercury conjunct at 18 an 20 degrees Gemini, and his moon in Virgo (also ruled by Mercury), he is a Mercury dominant with an abundance of logic, reason and wit and therefore an interest in language and writing. His topical interests fall into the realms of Neptune and Venus (art, poetry, fashion), both prominently placed in the chart and creating a high deal of idealism and sensibility for beauty. His energetic individualism (Aries MC at 1 degree) is complimented by his deeply caring and empathic Cancerian nature (Cancer rising at 27 degrees).
︎ return to where you came from